7th Feb 2023. National Innovation Center-Nepal and King's College-Nepal signed the MoU on facilitating each other in achieving their common goals in entrepreneurship, innovation and product development.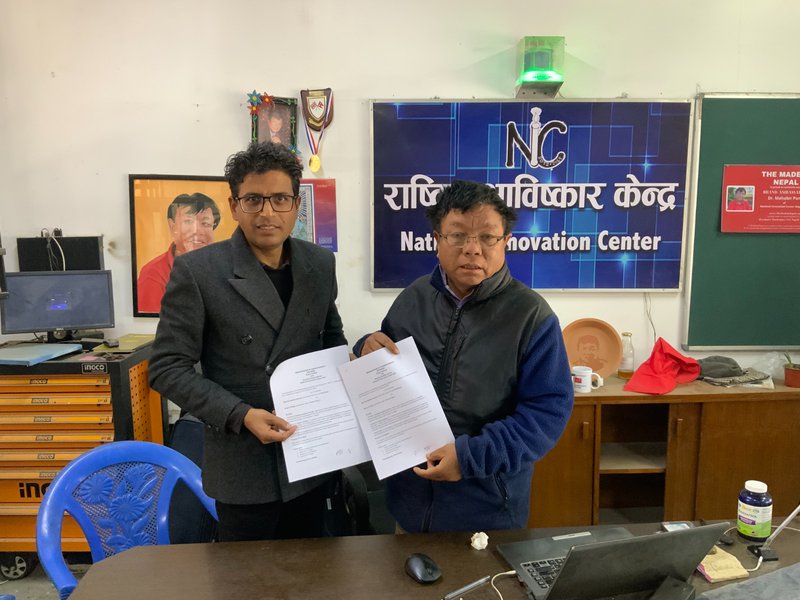 Dr. Mahabir pun, Chairperson of the National Innovation Center and Mr. Narottam Aryal, President of the King's College signed the MoU at a general signing ceremony organized at the National Innovation Center premises in Kirtipur and was witnessed by their team members.
The King's college promotes innovation and aims to generate youths with entrepreneurial mindset through progressive education in Nepal. It does so by extending activities and initiatives with industries contributing towards social innovation and product development. The National Innovation Center is a non-profit organization dedicated to developing the culture of research, technology and innovation in Nepal.
The MoU aims in conducting, facilitating and providing opportunities to conduct workshops that benefit both the organizations. In addition, both organizations confirm their common intention of identifying ways in which both organizations can work in the fields of market research, business strategies, marketing and product development.